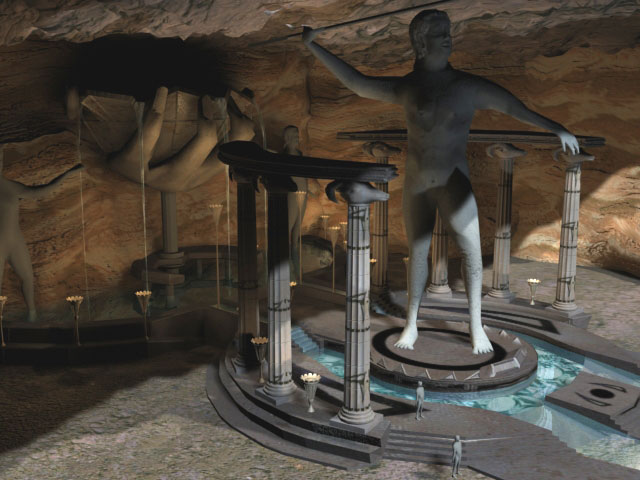 Involvement
This piece was created during my tenure at the Art Institute. The idea was to create a piece of 3D art using 2 different cultures. This is half Greek, half Anasazi. It even had a nice back-story to explain how it got there. This is basically a Greek statute, built into the side of a mountain. It was a very creative design, if I do say so. One day, I'll get to add some more detail to it. I believe it actually earned me an "A," too! It's 8 years old, and still holds up!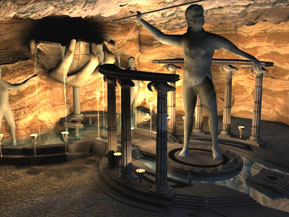 (a) Scene Using Nighttime Lighting
---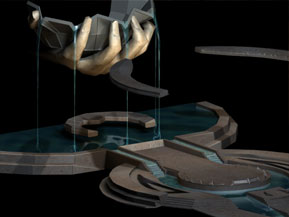 (b) The Waterfall System
---
Great lighting can make ANY piece of 3D art look great! I believe it's the lighting that makes this scene really pop.
---