OPINIONS | July 23, 2013 | www.blackvenom.net
---
Fatherless Souls:
The Silent March of Injured Men
There's a growing epidemic of children growing up either without their fathers present, OR having a father not worth emulating. The love of a fatherless son can grow colder as life develops, and oftentimes, these "poor souls" end up becoming "lost souls" maneuvering through life without even a hint of what is needed and expected from a true man.
---
By: Gerren Ard
gerren.ard@gmail.com

I had composed a list for a high school graduate as a gift. It was handwritten and included advice that would be valuable to any Man-In-Training.

A gift of money can be spent as soon as it's received... clothing can be out-grown or worn over time... but great advice will last you a lifetime.

I'm sad to say that it took a really messed up man to inspire what I felt needed saying.

Children, especially boys, need the guidance of a decent man in their life. Once upon a time, the "presence of a man" in the household was enough... but I guarantee you that many young men would tell you that the relationship with their father caused more heartache in their lives than guidance. That the man they knew as "father" was a presence in the household, and nothing more.
It's Tough To Be A Man!
- The Backbone of the Household!
- The Breadwinner!
- The Spiritual Leader!
- The FIRST one into the fire!
- The LAST one to be rescued!
- The Best Decision-maker!
- The Toughest Fighter!
- The Sharpest Shooter!
- The Deepest Lover...

These are monikers that "real men" aspire to reach that "fakers" have already achieved in their mind... Hence: "The Male Ego."

The male ego makes a man "indestructible." Bruise the ego and you chink the armor. Remove the armor, and you can hurt the man. It's rare that a man ever wants to remove the armor... He wears it 24 hours a day, 7 days a week, all lifelong. This is why an 80 year-old man can still claim to "knock you out." Put simply, it's not in a man's nature to show vulnerability. Many men will tell you that the only lesson they were taught by another man, was never to show weakness and above all else, NEVER CRY.


Returning back to the man that inspired me to write these notes in the first place, it's apparent that the daily challenges of being an honest man were too much for him to handle.

This man never handled the pressure of being the man he needed to be, and found substitutions that allowed him to "feel" like a man for the time he was in pain. He could not be "the best decision maker," "the deepest lover," and definitely not "the first one into the fire." He wanted something that he couldn't handle: Power.

We often witness men with inflated egos overcompensating for what they lack. It's not uncommon to discover a man with the loudest voice being the biggest wimp or the biggest dummy, or the braggadocios male not having all that he claims.

This man drowned his pain in alcohol nightly, and rarely involved himself in any household chores or matters involving his teenage children. He was often confrontational with everyone he encountered, hiding behind a gun he would proudly holster every day, in practices he "learned" from his tour of duty overseas, while suffering PTSD stateside. He would also indulge himself with eye-candy online, which would result in rendezvous' seemingly every month, unbeknownst to his second wife. He would waste his checks on new cars and visits to the bar, all the while denying to have the money to purchase new school clothes for his own children.


This man was obviously not suitable to be any type of role-model to his son.

With that said, I felt obligated to offer this child some level of direction that he wouldn't receive from the man he needed to hear it from the most. Upon reading my message, he thanked me personally and told he would never forget what I wrote and how much it meant to him.

I figured there are many more young men out there who could use some of this same advice. At least now it's right here if they need it.

(And told by someone who really tries to practice what he preaches.) Your life can become better or worse depending on your ability to follow these rules. Study them. Practice them. Respect is never given. It's earned.



---
The Rules For Manhood:

| | |
| --- | --- |
| · | Be a man of your word. If you make a commitment, stick to it. Don't ever make a promise you can't fulfill. |
| · | Admit to your mistakes & try to fix them if you can. A real man can admit when they're wrong, but a better one tries to find a workable solution. Life is full of risks you'll have to take. Only idiots never apologize for their wrongful actions. |
| · | Never wear a false label. Prove it wrong. |
| · | Don't be afraid to cry. As a man, we're taught to never cry... but it takes a real man to show emotion when times are tough. Respect comes through passion. Be passionate about EVERYTHING you do in life. |
| · | Life is hard. Nothing physical in your existence will ever hit harder than life. But what makes you a man, is your ability to get up and to KEEP on FIGHTING! (Rocky Balboa) Never give up! Do what you know is right! Anything you want in life is there if you want it. If you want it bad enough, go get it! Don't take "no" for an answer. |
| · | Smile and shake each hand with confidence. |
| · | A good leader has to first become a good follower! Take good advice when it's given and don't be stubborn UNLESS you KNOW you're correct. |
| · | Stand on the truth. Stand for the truth. Stand by the truth. |
| · | Denial is a tool used only by the weak. |
| · | If you're not sure... ASK! |
| · | Pray at all times for wisdom, guidance, and comfort. Peace of mind. A man is entitled to peace in his own surroundings. |
| · | Don't make stupid mistakes! They're called stupid because you knew of the outcome before you made the actions. If you make a stupid mistake... you take away your ability to cry about it. Swallow your pride... fess up... and make the situation work. The moment you start making excuses for your mistake, you've already lost your case. Life is too short for foolishness. |
| · | "Keeping it real" has nothing to do with style.... but EVERYTHING to do with performance. ALWAYS do your best! |
| · | There are 3 types of folks in this world that nobody likes: A Liar, A Cheater and a Thief. If you think you're fooling the world, you're only fooling yourself. |
| · | A "REAL MAN" never gives up on his responsibilities. BE a man. |
---


I realized after writing the letter to the new graduate that I had not written the true "Rules for Manhood," as much as I had just given him some tools to develop a stronger character.

So now what do we do?

How can we become successful men, when the struggles of manhood were never clearly defined? Who do we talk to when our elder males, the ones who should have the answers, are either absent, silent, or dead!?

T.D. Jakes, the popular television minister, discusses the moment of standing in the bathroom mirror, shaving in front of his 8 year old son. In the mirror, he looks at his child as a reflection of what he once was, as his son looks back at his reflection seeing the man he will become. Bishop Jakes then sadly admits that his heart grieved: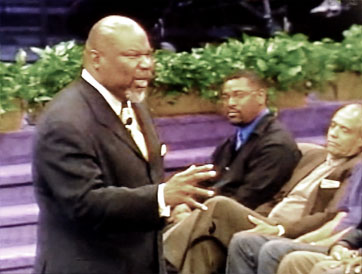 "...for all the sons around the world who look into mirrors and see no fathers looking back at them.

For you must understand that a father is a guide to a boy. He announces to the boy what he will become.

He explains to him how to chart his course through the chaos of masculinity to arrive at the destination that he has in view."


So profound and so true...


Where are the real men?
If you have ever watched television in this modern age, the lines of masculinity are becoming harder to define and often blurred. If 2 or more men have a friendship, it's now considered a "bromance." If a well-groomed man likes to keep his body in shape and his clothes looking sharp, he's considered "metro-sexual."

It's not the best vocabulary to raise a young boy with.

Why do these terms have to have a level of sexually-motivated undertones involved? You can't let television raise your children in this day and age. Watch television now, see how many shows have several male characters that appear neutered... lacking ANY trace of masculinity. Children watch these shows just as much as adults, and get this strange idea in their heads that this is how real men carry themselves when it's not.

Like it or not, men are "required" to handle specific roles. We have a job to do, and we have responsibilities that we MUST fulfill. That's OUR burden, as men. To aspire to be:

- The Backbone of the Household!
- The Breadwinner!
- The Spiritual Leader!
- The FIRST one into the fire!
- The LAST one to be rescued!
- The Best Decision-maker!
- The Toughest Fighter!
- The Sharpest Shooter!
- The Deepest Lover...

This is what men WANT, and truth be told, this is what women WANT from their man, too! Don't tell me: "It's ok... if you're not." No!

A "REAL MAN" will NOT give up on his responsibilities.

At least try to! Trust me when I tell you, there is a penalty to society for every man that gives up on his responsibilities...


Sexual Abuse
Have you ever watched this show called: "To Catch a Predator?"

This show is about grown men getting caught trying to have sexual-relations with children... CHILDREN!!!

"Yeah, but that's on television. You don't really see that in real life..."

BULL$#!T! Who told you that!? You better believe THAT stuff is going on, in YOUR neighborhood, more than you think!! Please... we all shake hands with pedophiles all the time, and don't even know it.

We've heard this talk before:

"You better not leave Uncle Buck with those kids..."

Trust me, there's a reason why "Uncle Buck" shouldn't be left alone with those kids! You better heed those warnings!

In seriousness, I have come across way too many women that have been molested by some MAN in their lifetime. It feels like an epidemic! In my experience, around 1 out of 3 women I have met have been sexually abused by a man in their lifetime... usually a relative!

Truth be told, it's not just the girls... it's also happening to the boys!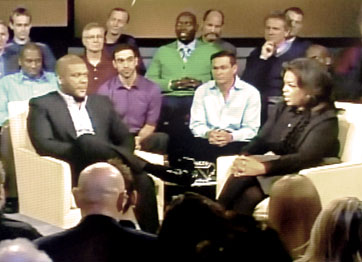 On November 5, 2010, Oprah Winfrey, in her final season, sat 200 men in her audience that reported being sexually molested by someone in their childhood.

Director, Producer and Actor Tyler Perry, was among them.

Statistics report that 1 out of 6 men in the United States have been abused sexually... and this number reflects ONLY the men that willingly talked about it. The true number is even worse. Of the 200 men in that audience, 80% of them admit to having problems with intimacy. All of them had a feeling of inferiority and a sense of worthlessness that they struggled with internally, that affected them and their world externally for their entire life afterwards.

Remember when I told you, "There is a penalty to society for every man that gives up on his responsibilities." THIS is the "penalty to society!" Mass confusion, depression, desensitization, anger and frustration that is ingrained into, and later harvested from, innocent children who were taught to say nothing, do nothing, and then FEEL nothing!!

And then we wonder why society is messed up.

Even the man whose story I just told you about earlier, the inspiration for this blog, is a survivor of childhood sexual abuse.

Did you know:

81% of the men in Oprah's audience contemplated suicide.
33% actually tried it.


Now you would think, having gone through an ordeal of this nature, one would become a stronger advocate for its prevention to others. In some cases, thankfully, it happens. In other cases, "hurt people, hurt people..." and its common to see abused-fathers build a detachment to their own children around the same age they were molested themselves.

Sadly though, there are many that cannot deal with the burden and struggles associated with manhood... and these men kill themselves. According to T.D. Jakes, who has done research on this topic:

80% of the suicides in this country are committed by: MEN...

And there is something quite disturbing about this.

Please, DON'T get me started on the Catholic Church! This is half the reason why folks don't want to go to church now! They already feel that "Christians" are hypocrites as it is... which I can't blame them for thinking it, but we aint helping 'em think otherwise, are we?!! And trust me; I got a blog coming up on THAT topic in the future.


Childhood sexual abuse isn't some new phenomenon, either...

According to comedian Rodney Dangerfield in his final autobiography, during his youth he mentions a man living in his own neighborhood that would give him pocket-change to sit on his lap for an afternoon! The man we know for "never getting any respect" was also a fatherless son, who, for many years, blamed himself for his father's absence.

Joyce Meyer, another popular television minister, discusses her bouts with a sexually abusive father in several of her sermons. Now, in her 70s, she recalled being raped by her father at least 200 times before she turned 18. She admits through her ministry: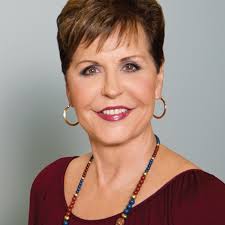 "There are things that I will never have that, sure, I would've liked to have had. I'll never know what it was like to have had a great dad.

I'll never know what it's like to be able to sit on my Dad's lap, put my arms around his neck, and just get a hug without fear that it's going to turn into something else.

I'll never be able to be hurting and ask my Dad to go have coffee with me and sit down and just tell him what I'm going through and have him really care. I'll never have that.

But I have something better..."


By "better," of course, she's referring to her relationship with God.


Not only do our young Boys and Girls have to cope with the absence of a father, but now even young Boys and Girls are enduring the pain of abusive fathers! What IS the lesser of the two evils, here!? Why should anybody feel the need to choose!?

Men? What has happened to us?


The Truth is Self-Evident.
Motivational expert, Iyanla Vanzant, raised this question on an Oprah Winfrey special.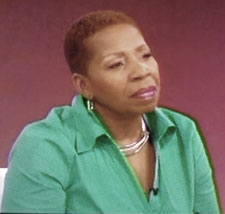 The crowd was filled with Fatherless men... some in their 50s and 60s actually crying, recalling the pain from their childhood memories. They sat in grown men's bodies, but it was truly a sea of "reverted children" who never received the rites of passage into manhood by the fathers who abandoned them, whom ironically, in some cases, were men who never "grew into full adulthood" themselves.

These "children," like Olympic runners in a relay, still eagerly wait for the torch to light their flame, only to disappoint themselves with a vision that never comes.

The "race" is lost, and it fell on their shoulders.

Iyanla's own brother became cross-addicted to drugs and alcohol since the age of 16, due to their father's inability to be present in his life. He died on the eve of his 50th birthday still struggling with the void left by his father and still craving his "acceptance."

With the statistic of 1 out of 3 children being Fatherless in this country, Iyanla also addresses the female's role in the situation, by having children with men they are not married to, because "One thing that prevents a man from being a good father is that he hasn't completed being a boy."



These same "children" were forced to find their own "Rites of Passage" in the first indications of ANYTHING that halfway resembled what they thought a man should be.

For many men-in-training, joining the service, joining a gang, going to prison, owning a gun, "holding your liquor," "making some kids," even "taking a life" are the quick-and-dirty methods of owning a stake in what some would consider "true manhood..."

These are the routes most traveled by men seeking their "identity."
And as we saw with Iyanla's brother, it can last an entire lifetime.




Let me address this real quick..

To the amazing single mothers playing both roles for their children, your service is not over-looked or under-appreciated. Your children do thank you... because we all know it's a very thankless job.

However, boys need tough love at times, and the over-coddling of your son can produce, what we call, a "mama's boy."

Some mothers who have been mistreated by their men tend to turn their sons into "their own personal vision of their own ideal man..." so she turns him into a "date" rather than a man! A man who:

- Takes orders without question;
- Performs household chores not generally associated with men;
- Is sensitive "to your needs;"
- Responsive to your every beckoning call;
- Is a "constant companion" at every hour of the day;
- Babysits children;
- Is oftentimes "too pretty" to get dirty.

I can hear the women already:
"And WHAT'S wrong with THAT...?"

On the surface, as a woman, I'm sure it sounds wonderful!

However, it may domesticate a man into "female dependency." There's something wrong when a man is groomed to generally stay at home and sit around all day. It's not in our nature... WE MUST WORK. We have PRIDE, and that's what we do.

Trust me, one thing I can't stand, and neither should you, is a man that mooches off of women! That's shameful! Girls, stop dating these good-for-nothing men, and Mamas... Don't let your babies grow up to be deadbeats!

And for heaven sakes...
If you're reading this and just so happen to have a child WITH a Deadbeat...

Stop looking for that deadbeat to be in your child's life,
IF THEY DON'T WANT TO BE THERE!!

It's not worth it!
Let go of them.
Get over it.
It's a blessing in disguise.

Believe me.


Conclusion
We've addressed a lot of the issues concerning the lack of fathers in households. We've also addressed, to a degree, what is required of a "real man" and the repercussions associated with a man not fulfilling their responsibilities. We've even addressed ways of building character in what I called: "The Rules For Manhood."

Fortunately, T.D. Jakes also offers a list for ANY father to refer to...



---
5 Things That A "Good Father" is...

·
Protector:
As the "protector," he is concerned about your well being. He protects you against the danger, frauds, troubles and stresses associated with your path through life. Like a shield, he deflects any source of trouble from harming his family. Out of love, he's willing and able to take all the burdens of life alone, just for his household NOT to endure it. "Protection" is in his silence, as well. He knows how to fight, but also knows when to walk away in the name of "peace." He gripes very little about his obstacles in order to give those he loves a sense of security and stability, and a clean slate to function through. He is the disciplinarian. His chastisement is "correction for protection" in the name of love... it's never abusive. He sets boundaries for his children to keep them safe and protected from danger, hazards or temptations.


·
Provider:
It's not just money or gifts that a Good Father provides, but they also provide skills, wisdom, counsel, friendship or camaraderie, perspective and insight. Good "providers" have a giving spirit. They ADD to your life, rather than take away from it. You feel fuller and richer because he's in your life.


·
Promoter:
You need someone in your corner to lift you off of your feet and get you moving. You should be able to trust their judgment as they dictate the direction of the household to function as it needs to. He assigns and enforces all tasks according to the situation. He can judge your skills and place you wherever you'll have the most impact for the better good of your success and interest. There are clear and definite "priorities" and "responsibilities" that a "Good Father" will instill in his household. He can actually leave, and know that his house will still be in order once he returns.

He is the "EXAMPLE" that a child looks up to and tries to become.


·
Priest:
The father is anointed as the "spiritual head" of the home. All Blessings come from the "Father." A father leads, by example, his household into the direction of righteousness, fairness, strength, generosity and peace. He's the "spiritual protector" of the household, deflecting any signs of evil coming towards his household. They fall back on God for strength and wisdom, because man is incapable of doing this alone.


·
Prophet:
They can predict what's coming before it gets there, both positive and negative, even on a spiritual level. There is power in words, and a "Good Father" speaks over his children in the ways they should become. He tells them what they can be and what they can do. He speaks to their destiny rather than their predicaments. He gives them identity... a reason for existence. "That's not like you..." or "you're better than this... get up and do it again" comes from father who sees the full potential in you, before you realize it for yourself. He directs the path and legacy of his family name.


---


As a Fatherless son myself,

I can personally relate to this topic.

For me, the worst thing about having an absentee father is being deprived of feeling any emotions towards your own blood. If he were "to pass" tomorrow, I doubt it would have an effect on me. It's not like I can miss him... you can't miss something you never had.

I developed something worse than a hatred for this man...
I developed "indifference."

And it's a shame, because I probably favor him the most out of all of his children, and we share so many similar interests... yet, we have no real bond.

As I matured, I had to realize that my hands are clean, and the "burden of absence" I was carrying, was actually a "blessing of absence." I didn't get what I wanted... I actually got what I needed. He would've been more of a liability to my development and character by actually sticking around. Once I realized this, I forgave him instantly.

God works in mysterious ways, let me tell you. Follow me...

Much like the Jews being led by Moses to the "Promised Land..." there were some people who were not meant to go. It wasn't that they weren't entitled to go... but their "nature" prevented them from going. They were too "mentally weak" to be of any good. God delayed His blessings until the weak ones literally "died out." Once the weak ones were removed, the "Promised Land" was finally theirs to take.

To us, the Fatherless, The "PROMISED LAND" is there!
And we HAVE TO claim it!

I was given a clean slate to work from, taught by great men, learned from great teachers, and given an opportunity to define my worth in this world.

A weak legacy MUST BE REMOVED in order for a BETTER one to grow.

Opportunity is meant for you...
You aren't the cursed...
You're the blessed.

Don't ever forget that.






---
"Fatherless Souls: The Silent March of Injured Men" By: Gerren Ard

---
**All statements are solely opinions of the speaker, and should be read for entertainment or educational value. All names, images, quotes or links are the properties of their respective owners.**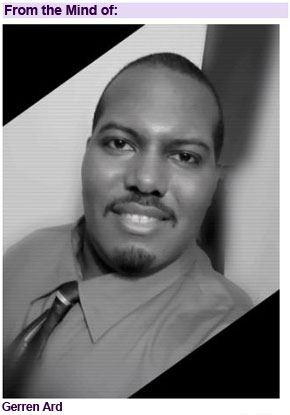 Gerren Ard's "no holds barred" philosophy and rhetoric have garnered a reputation as being some of the most educated, truthfully-told, opinionated commentaries offered from an ethically & morally based, afro-centric perspective.